We're confident that we can help you
RELIEVE SCIATICA
without surgery or medicine!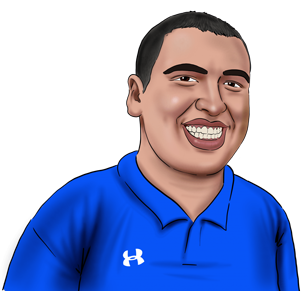 Since we launched Activate Clinic we have seen a huge proportion of cases related to sciatica. That means there are likely millions of people all over the world suffering from sciatica at this moment!
However, one of the problems we have seen is that the treatment for sciatica often involves an endless cycle of medicine and/or surgery and the pain never actually gets solved. That's just a terrible thought isn't it!?
Luckily, we have found an answer!
By first fully investigating the specific trigger for your sciatica related pain, we can then prescribe specific exercises for you to work on restoring the body's natural defense for nerve related pain.
We know how hard and frustrating it can be to constantly deal with back, hip, leg and foot pain that is related to sciatica.
We're committed to helping everyday people (just like you) take control of their health in order to reduce pain and go back to living a happier, healthier life. 
We love that we can make a real, lasting impact on you and your family.
Stage 1: Identify specific causes & triggers
We believe that everyone is unique.
What follows is that every injury is also unique. The pain may be in a similar area but each person has a specific trigger to their pain.
We work closely with you early to identify the areas that could be contributing to or causing your pain to persist. Once we identify these areas of concern, we can then develop a treatment tailored to your needs and time constraints.  
Stage 2: Treatment
Just as the cause of sciatica pain is unique, the treatment is usually wide ranging.
Once we've identified your causes of pain, we develop a treatment plan that's tailored specifically to your needs.
Our treatment has a strong bias towards natural, exercise based remedies to pain that are based around strengthening weak muscles, building muscular endurance and improving muscle length.
We also believe that in order to fully solve the problem for good, we need to address areas in your everyday life that could be aggravating the sciatic nerve and bringing on pain and other symptoms. We'll also provide tips, tools and strategies to reduce stress throughout your everyday life.
ONLINE VERSION OF OUR PROGRAM
Due to demand, we have created a free guide that helps you diagnose the cause of your sciatica pain.
It can be difficult to identify what is causing your symptoms and in sciatica cases there are a variety of possible causes.
This guide will help you understand what sciatica is, the common causes of sciatica and how you can figure out what is causing your pain. Understanding the cause of pain is the biggest key to getting quick and lasting relief,
South West Sydney
98 Park Road, EAST HILLS 2213
Hours: By Appointment – Weekdays 8am – 7pm, Saturdays 9am – 12pm
Car: The clinic is 5 minutes from the Henry Lawson Drive exit on the M5 motorway. We have off street parking available around the back of the building.
Train: We are directly across the road from East Hills train station which is on the T2 Airport Line (35 minutes from the CBD and 25 minutes from Campbelltown)
Bus: The 924 and 925 services connect our clinic with Bankstown and Lidcombe.
Sydney CBD
Suite 11, Level 3, 428 George Street, Sydney
Hours: By Appointment
Train: The clinic is located within the Dymock's Building on George Street. A short walk from St James Station
Your initial assessment is
[hc-hmw snippet="Free-Assessment-Booking-Form"]
Chat with us at anytime using the button in the bottom right hand corner
[hc-hmw snippet="Prospect-Form"]